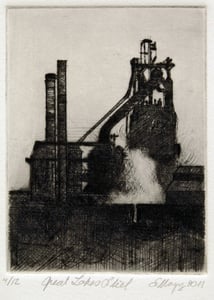 $

60.00
Drypoint on BFK Rives Paper, 2011, 4x3" on 7x5" Paper"
Edition of 12 and 4 Artists proofs
I currently have 4 prints available at this price.
This print is a view the Great Lakes Steel plant on Zug Island in the Detroit River. Printed from a copper plate and Faust warm black ink hand pulled by me.