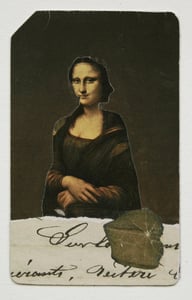 $

50.00
Mixed Media Art Collage.
Original fine art mixed media collage on a plastic metro card. This collage is made from fine art image, pressed flower and vintage French calligraphy. These are one of a kind original collages.
Approx. 3.25x2" 2012 signed and dated
Mounted on 7x5" stock, Matted to 10x8"