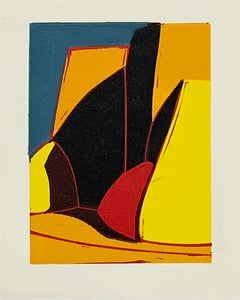 $

40.00
This print is a lino cut print of the Rancho de Taos church in Rancho de Taos, NM. Image is 3x4" on 5x7" stock
I have been painting and printmaking for over 30 years. I have had more than 30 solo shows and numerous group shows. I currently show with the George Billis Gallery in Westport, Conn.
My work is in over thirty corporate and museum collections and in hundreds of private collections. I live and work with my artist wife, Janet Hamrick and our two studio cats, Lockie and Bella, in Ferndale, Michigan. We also have been subletting a painting loft in New York City for more than 10 years. We have been painting in the Taos area for the last few years.