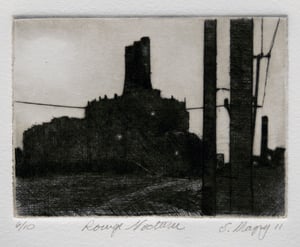 $

100.00
Drypoint print on BFK Rives Paper, 2011, 3x4" on 7x5" Paper"
Edition of 10 and 3 Artists proofs
This print is a view the Edision Power plant on Jefferson Ave in Delray near Zug Island. It was torn down years ago. Printed from a copper plate and Faust warm black ink hand pulled by me.